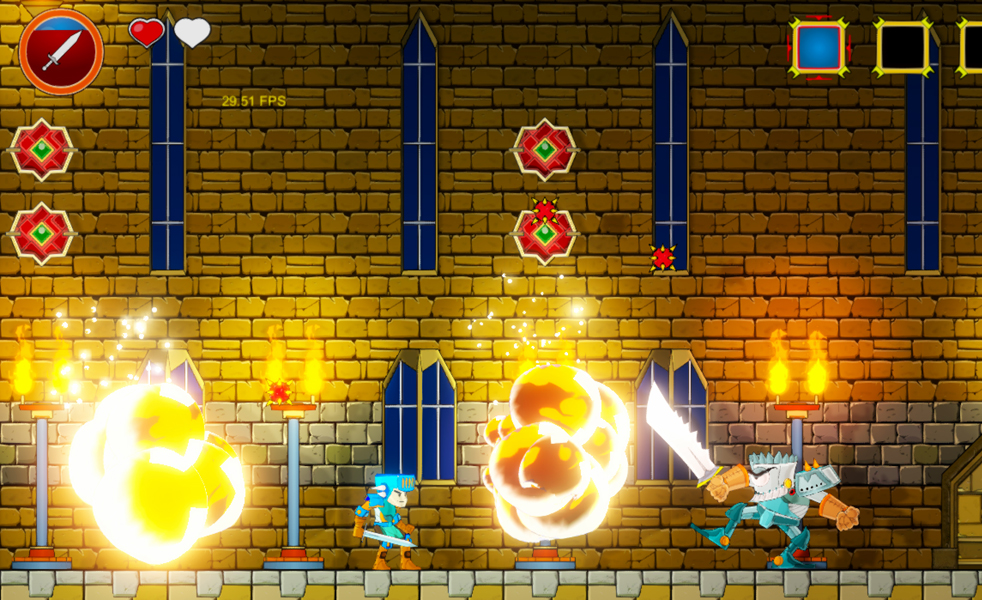 Ximista the Warrior (in development)
Ximista the Warrior is on itchio in alpha test
---
What is Ximista the Warrior? Ximista the Warrior is a platform game based in a universe of heroic fantasy. Explore a huge dungeon, encounter aggressive monsters and vicious wizards, and escape from perilous traps. Use your skills to create specific combinations of attacks.
Solve puzzles, riddles and other enigmas while managing your equipment to progress through the adventure. To summarise, this is a mix of Wonderboy in Monsterland for the platform side, and Street Fighter for the fighting system.
Features:
- 60 FPS in all computer configurations
- Dynamic lights - Backup system
- Game available on PC, MAC Who is developing the game? I am an independent developer working alone on all aspects of the game, including code, graphics and music.
The downloadable version is a very alpha release.
Files
ximistathewarrior.zip
144 MB
Jun 06, 2017
Get Ximista the Warrior (in development)